Evie Clair was invited to sing the national anthem for the Arizona Coyote's season opener on Saturday October 7,2017. She was given first class treatment with an executive suite for her friends and family. She performed for her home state crowd in Arizona and was received well.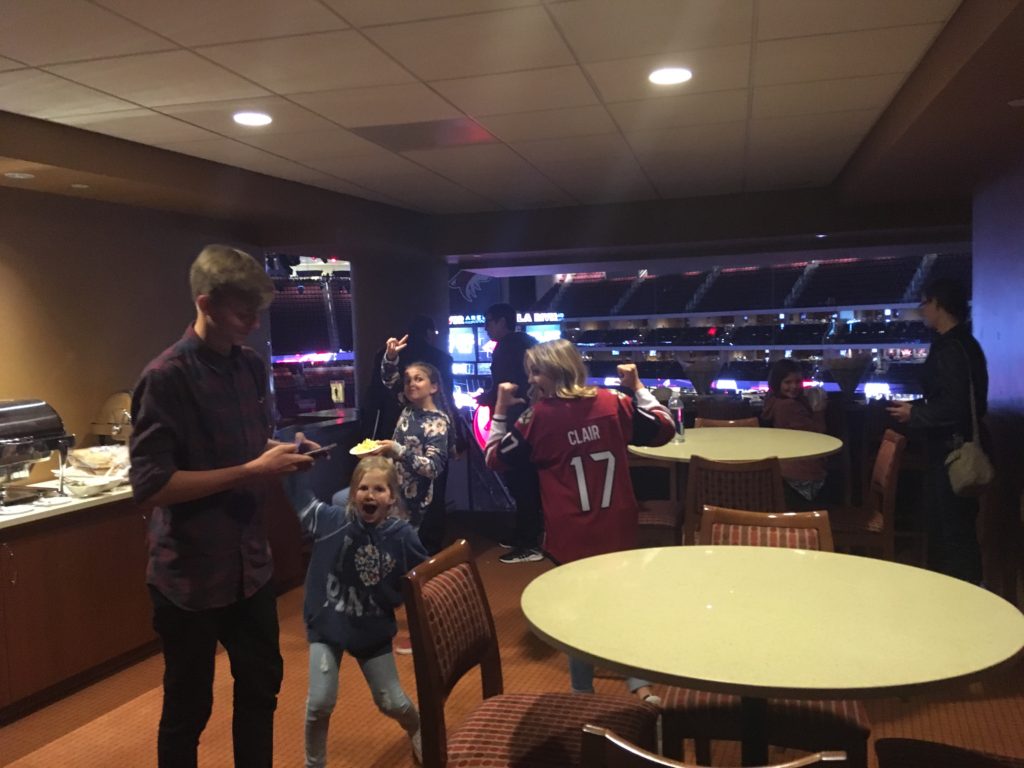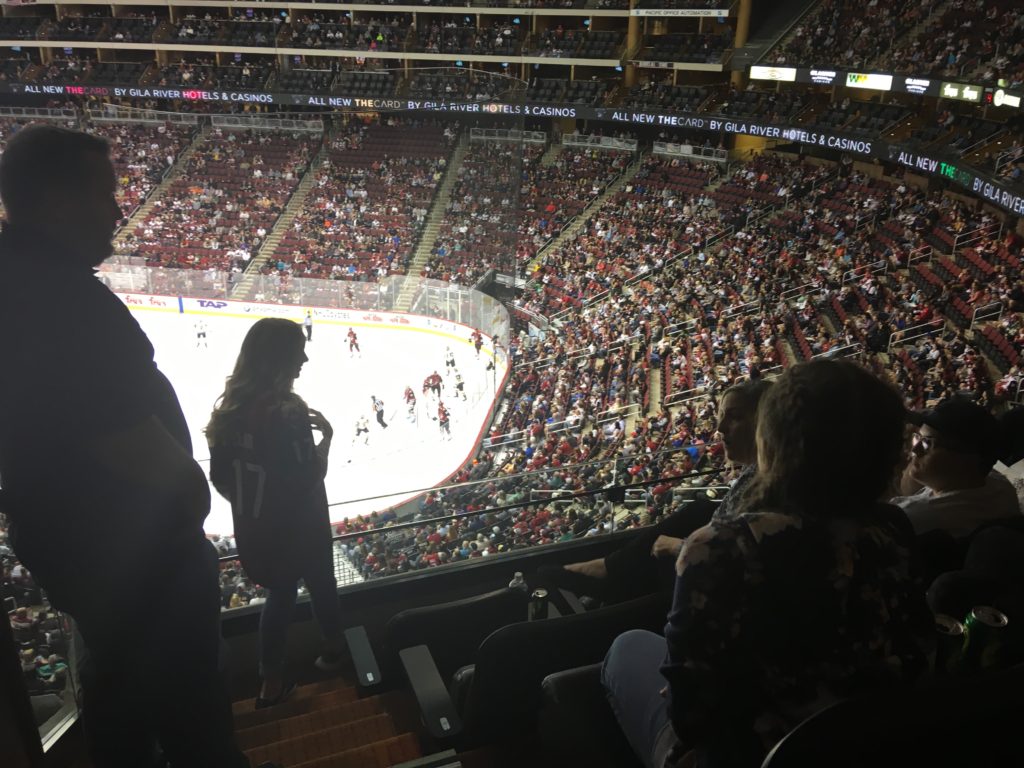 Evie sings our country's national anthem with sincere patriotism and reverence. She feels it's important for people to understand that they don't have to agree with current leaders in order to show respect for America and stand for the national anthem. Although she is only 13, she senses something wrong with the current fad among sports players to disrespect our country during the national anthem. Thankfully there was no disrespect from the Arizona Coyote's hockey team or the amazing crowd.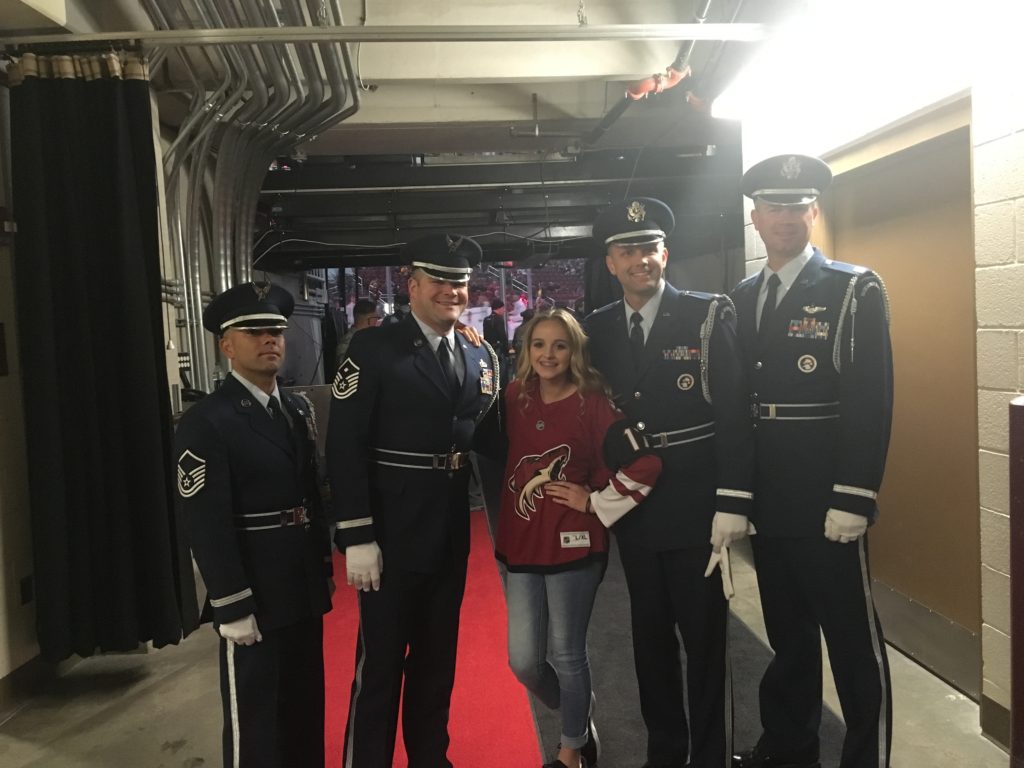 The Coyotes led 1-0 against the Las Vegas Knights all evening then lost in overtime after an exciting and intense game. We hope to see good things from the Coyotes this season and Evelyn is excited to go back to another game with her new gifted official jersey complete with her name.