Evie Clair's epic adventures on America's Got Talent Season 12 have come to an end. She made amazing friends, inspired many, held to what she believes, said goodbye to her daddy and made some difficult decisions. One was to continue when her heart was broken.
For the finals she sang her dad's song "What a Wonderful World." Her dad wasn't a singer but he did sing this song on demand and belted it in a Lois Armstrong growel for laughs.
No one was laughing during her performance. Everything was silent, almost reverent in the center of a raucous Hollywood Blvd. She sang an understated version holding back tears with everything in her.
Simon and AGT producers and staffers checked on her throughout the night to make sure they weren't putting too much pressure on her. She never felt pressure but made the decision herself to get back on a plane to LA the very day after her father's funeral. She knew he would want her to be there to continue. This time he would be there in spirit with new abilities to strengthen her.
The live results finale was the day after the finals and Evie was feeling more confident.
On the results show Evie was so happy to be able to sing her original song "Okay Day." She hasn't been able to release it yet but was stunned when producers said they wanted her to sing it with James Arthur who is currently on the Billboard Hot 100 for his song "Say You Won't Let Go."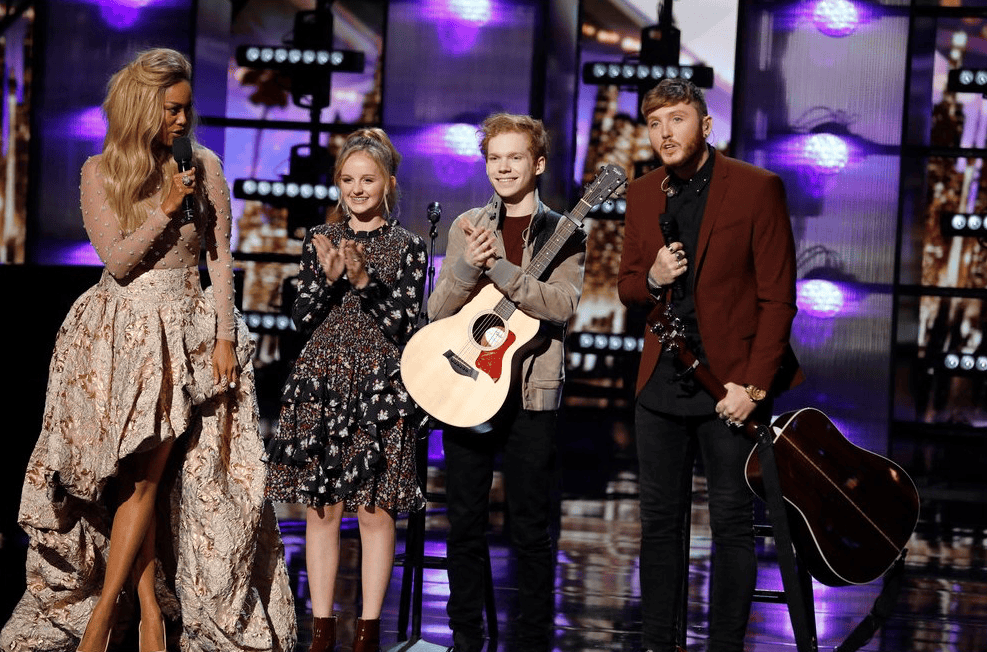 Evie sang a verse and chorus of the upbeat song with perfect confidence then introduced James Arthur who came in on the bridge.
The bridge of this song is so special to Evie because it came to her in a dream a few months ago. She said she was standing in a circle of fire and rain came down and put it out. In the dream she heard herself singing…
"When the clouds start to form
And the rain starts to fall;
Everyone knows after rain
Comes a rainbow after all."
She woke up and gathered her sister Kirra and brother Porter to help her finish writing the song.
The AGT producers heard the song on a home video and loved it so they sent it in for approval for the final show.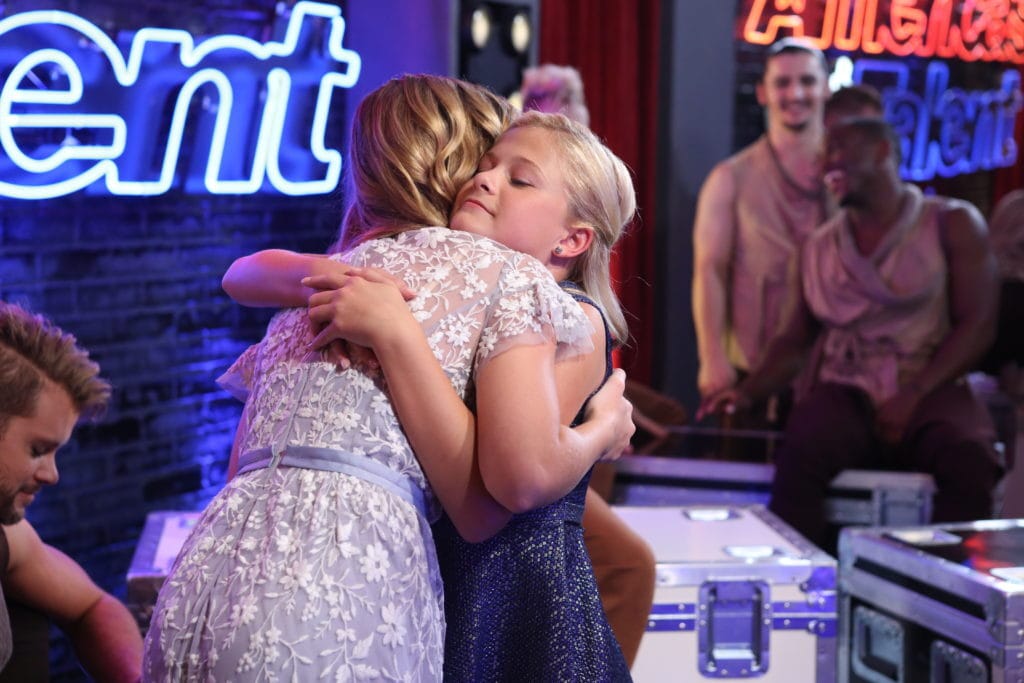 Evie didn't win America's Got Talent but is so happy for her good friend, Darci, who did. Just being in the top 10 of the greatest talent show on earth is more than she could have ever dreamed and she plans to keep moving forward.