Evie Clair poured her heart out Tuesday night with the song "Yours" by Ella Henderson for the semi-finals of America's Got Talent. Her heart was particularly heavy as her dad was placed on life support earlier that day. She sang the tender lyrics "If I've been feeling heavy, you take me from the dark. Your arms they keep me steady so nothing can fall apart… I know everyday I say it, but I just want you to be sure that I am yours." She gathered the strength to give another touching performance while keeping her emotions in check and even Simon struggled to hold back tears.
Evie was scheduled to fly home Thursday evening, but America's Got Talent producers and staffers arranged for her to fly home directly after the live results show on Wednesday night making it possible for her to be with her father for his remaining days. He was surrounded by his wife and five children when he was taken off life support and passed away at 3:30pm on Thursday, September 7th.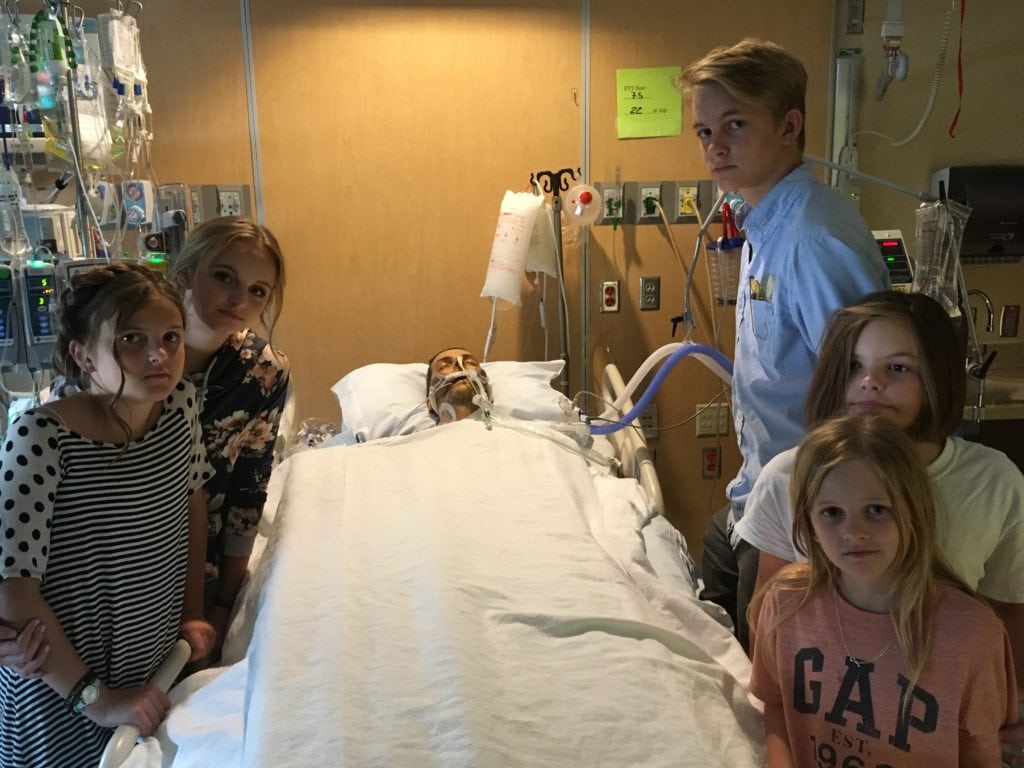 The video America's Got Talent produced that was played just before her live performance on September 5th was a tribute to her father and the love and happiness in her family. Evie wants the world to know of her unfailing love for her father and the joy in her family. She believes this video captures those memories perfectly. The background music for the video is an original song called "OK Day" that Evie wrote with her siblings Kirra and Porter earlier this year that is yet to be released.
Evie is moving on to the Finals after the judges raved and America voted her into the top 5. Her father can now be free to join her in following her dreams while only in spirit as he escapes his cancer ridden body. She is heartbroken but ready to continue singing for him.